Sean Gentile Divorce Needs, Time Sharing with Children, License Reinstatements, Domestic Violence Issues Serving All of Florida Including Fort Lauderdale, Miami, Palm Beach, Broward, & Miami-Dade Counties. Also Serving Out-of-State
Command the Show with
Sean Gentile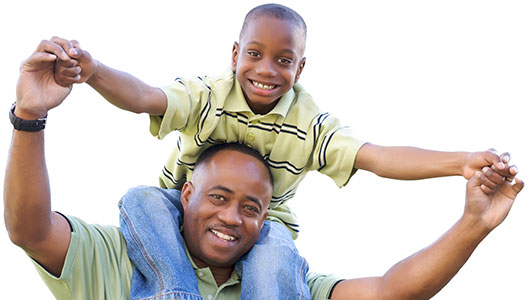 Welcome
Welcome to Sean Gentile, Divorce and more! We assist in the areas of low cost divorce, license reinstatement, notary services, court document preparation, and divorce mediation in Florida. With nearly 2 decades in business, we have helped more than 10,000 individuals with collections, low cost divorce and timeshare with their children. Most importantly, we have a 98% success rate, in part because of our magnificent agreement that outlines the entire process for you from start to finish.
Knowledge is Power
At Sean Gentile, we educate you with the powerful knowledge you need to navigate the court process. We prepare and notarize your court documents on your behalf so you can receive a court date, and move one step closer to resolving your divorce issue. We stand out because the founder, Sean Gentile, utilizes her 23 years of experience and ensures that each and every beloved client is treated with respect and is given as much extra time and attention as needed for their individual situation.
We also are a community resource for those facing domestic violence and child abuse issues. We can address your general concerns and refer you to the resources you need to navigate properly. We provide parents with tips to help support themselves and their children throughout the divorce process. Visit our blog to read about how to help keep the best interest of the child.

Our Services
We Sell and Type Legal Forms for Family
Divorce Mediation
Mobile Notary
Process Serving
Online Shopping
Command the Show
We understand that this may be a difficult time for you. Sean Gentile and her knowledgeable team are here to provide you with peace of mind, knowing that your court documents are handled expeditiously and accurately. You will feel confident learning how to command the show with effective results.
We work to accommodate your budgetary needs, and flexible payment plans are available.

OUR BELOVED CUSTOMERS ARE SAYING
Working with Sean was easy, quick and affordable. She fully explained the process and offered a payment plan. Overall, I had a good ...

I recently had the opportunity working with Sean Gentile. I found her to be a woman with a strong work ethic helping people ...

She was very helpful, knowledgeable person!! I'm very pleased the way she filled out the paperwork and made it to my house to ...

I got my divorce in less than three months! I would highly recommend this to someone one who would like to get a ...

Sean has been very supportive with my family. I especially enjoyed being informed by her videos which bring forth wisdom which seems so ...

Excellent service it was also very fast and timely I would recommend to anyone this place is the best

We received a warm welcome and the information we needed. Sean helps to get things under control and in the right perspective.

My experience with sean was outstanding. I asked for 50/50 for my son and I received it. Sean goes beyond her job to ...

Sean has handled my divorce with a level of expertise, confidence & enthusiasm that's absolutely amazing!

I work long hours to make ends meet. I was appreciative of Sean Gentile's extended working hours to accommodate my needs. What a ...

Its a good place for a fast divorce. Friendly people. The only thing they need is a fluent Creole translator!

Kudos to Sean Gentile and team. The team was working on their 84th video talking about ""You're worth it!"" Cool tips that get ...

Sean Gentile's office is nearby and we were so surprised when we saw two dozen yellow roses being delivered and we thought it ...

I'm part of the SEAN GENTILE FAN CLUB. Five Stars!!!!! Highly Recommended. Great Inspirational Lady!

I see Sean at the court house everyday. She has the most recognizable vehicle. True caring in spirit and always greets her clients ...

I write a review when I'm really impressed. What drew me into Sean Gentile Services for divorce was the colorful marketing with a ...

Working with Sean Gentile's staff was a great experience because we received courteous, understanding and fast service . Very to the point and ...

I was referred to Sean Gentile and More by a very satisfied client. She is passionate about her work and always returned my calls ...

Thank you Sean for your attention to detail. It helped. I am very strong now because of your inspiration. God bless your good ...