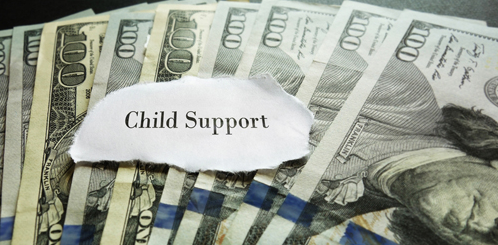 Question: If I feel the current child support order is unfair to me, is it possible to change it?
Answer: Yes. If you feel the current child-support order does not favor you, you can change it. Since the order was given by a judge, for any terms to be modified, a judge must be involved.
Question: How can I change the existing child support order?
Answer: For you to change your child support order, you need to apply for a modification from the court that granted that order by following the necessary procedures in your state. Even after agreeing with the other child's parent on how to change the order, you are required to go before a judge for the child-support order to be changed.
If you need more help on the changes, consulting a qualified child-support attorney or legal expert is essential. If you and the other child's parent cannot agree on the changes, you can request for a hearing. You will both stand in front of a judge to make some arguments about the changes. The family law does not permit for a change on the child-support order unless one parent can prove that his or her circumstances have changed hence the modification is needed. Since divorce is not a smooth ordeal, a judge will always ensure that the entire process does not harm the child or the children. Hence, the child-support order does not permit additional modifications.
Question: Can I ask for temporary modifications if I have a short-term emergency?
Answer: Yes, depending on your circumstance, modifications can either be temporary or permanent. Temporary changes are granted due to temporary conditions such as short-term loss of employment by a parent, child's medical emergency or parent's medical emergency. The temporary modification is also associated with short changes of child-custody if one parent is hospitalized for a long period.
Question: What situations can lead to permanent child-support order modifications?
Answer: A permanent child-support order modification can be granted if one parent situation changes permanently. For example, permanent disability, if one parent re-marries, some changes in family-law concerning child-support, job change of one parent, or if the needs of the child changes.
Question: Can I modify my child-support order without involving a judge?
Answer: Yes, it is possible to modify the child-support order without visiting a judge. When a judge includes the Cost of Living Adjustment (COLA) clause in the child-support order, it means the child-support payments can change every year depending on the increase or decrease of annual cost of living. So, if the judge has included the COLA clause in your child-support order, you do not need to involve him or her to modify the order.
Question: Are there ways on how to get free reviews of child-support issues?
Answer: Yes. There are several ways on how to get a free-review of your child support issues. Quality legal representation and advice is not cheap but saves you a lot of money in the future. It also provides a piece of mind in the long run. It is therefore to seek help from a qualified and experience attorney.
Feel free to contact us with questions and to set up an appointment for a consultation at (954) 696-7228